The biggest agile conference in Southern Europe
Build great teams that can change the world
September 19 & 20, 2019
Athens Greece
Agile Greece Summit (AGRS) is an international event/conference gathering world class agile experts, powered by Agile Greece  Org .
Addressing developers, team leaders, managers and executives, AGRS brings together top class agile speakers and and agile practitioners from around the world.
Following four very successful conferences and having hosted some of the most significant and influential people of the Agile movement, we're up for the fifth AGRS.
Focusing on improvement, we aim this year to bring you a different conference setup with an enriched experience.
As every year, we managed to gather an amazing speaker lineup with internationally acclaimed experts
and practitioners from companies like Google and N26.
For the third time in a row we will host a co-author of the agile manifesto.
Alistair Cockburn
One of the original authors of the Agile Manifesto
Dr. Alistair Cockburn (Cō-burn). One of the original authors of the Agile Manifesto. Voted in "The All-Time Top 150 i-Technology Heroes" for his work in Use Cases and Agile Software Development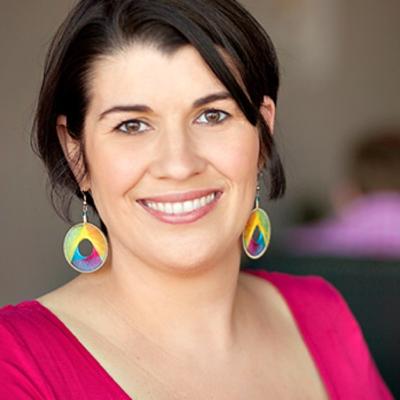 Andrea Goulet
CEO of Corgibytes
Andrea Goulet is the CEO of Corgibytes, a software development shop dedicated to maintaining and modernizing software applications and has been named by LinkedIn as one of the Top 10 Professionals in Software Under 35. She's the founder of LegacyCode.Rocks, a sought after keynote speaker, and is easily recognizable by the JavaScript tattoo on her wrist.
Peter Sage
World-class Speaker
He is a sought after expert in human behaviour, leadership,business, high performance, creativity and motivation.
As a well-known international and serial entrepreneur with over twenty-five years experience in growing fast-paced enterprises, he has launched, operated, and brought to success over two dozen companies, several of which he took from scratch to over eight figures.
Jeff Patton
Agile, Lean, UX and Product Design Evangelist
Jeff Patton is the glue that connects good product management and strategy, lean user experience and agile delivery practices together. He has authored numerous articles, essays and, most recently, a book, "User Story Mapping." An independent consultant with a unique teaching and speaking style, he uses hand-drawings and engaging story telling to share his passion for product design.
Patrick Kua
Chief Scientist at N26
He is currently Chief Scientist and former CTO of the mobile bank N26 (Berlin, Germany) where he is building the engineering group that will change modern retail banking for people like you and me. Formerly a Principal Technical Consultant at ThoughtWorks for almost 14 years, he brings a balanced focus on people, organisations and technology to optimise the flow of software.
Emily Bache
Technical Agile Coach at Praqma
Emily Bache is an experienced Technical Agile Coach, Trainer, Software Developer and Architect, with a focus on Test Driven Development and automated testing in general. In her current role Emily helps teams with the technical side of Agile, Continuous Delivery and DevOps. Emily Bache is an excellent programmer, particularly skilled with Python and Scala, but also Java, Ruby and C++.
Yariv Adan
Group Product Manager @ Google
For the past 12 years, Yariv has been leading products and product teams at Google. In his current role, he is leading the Zurich product team working on the Google Assistant. Prior to this role, Yariv worked on a wide range of products, including proprietary Google infrastructure, privacy and security, products designed for the Emerging Markets, and YouTube ads. 
Maaret Pyhäjärvi
Engineering Manager at F-Secure
Maaret Pyhäjärvi is feedback fairy with a day job at F-Secure, where she works as Engineering Manager. She identifies as empirical technologist, tester and programmer, catalyst for improvement, author and speaker, and community facilitator and conference organizer. She was awarded as Most Influential Agile Testing Professional Person 2016 and has spoken at events in 25 countries delivering close to 400 sessions.
Steve Smith
Continuous Delivery consultant at Continuous Delivery Consulting Ltd.
Steve Smith is a Continuous Delivery consultant at Continuous Delivery Consulting Ltd. Steve was an
early adopter of Continuous Delivery in 2007, and has overseen large scale Continuous Delivery
adoption programmes in private and public sector organisations.
Alberta Soranzo
Transformation Design Director, at Lloyds Banking Group
Alberta is a firm believer that there's always another way to look at a challenge and she has been hacking things to make them work better for humans since she was a child.
Alberta Soranzo is an incorrigible nomad, she has lived and worked in Italy and California and she is now based in London, UK.
Thiago de Faria
Head of Solutions Engineering at LINKIT
Thiago de Faria is the Head of Solutions Engineering at LINKIT, a knowledge-driven organization with IT experts supporting partners with a transparent path toward pain mitigation and solving business problems. Passionate about data, programming and the people behind it, he's given many talks and workshops at conferences.
Glaudia Califano
Agile Adventurer
Glaudia started her technology career in 2005 and has worked with software and non-software development teams in various capacities, from facilitating training and workshops to getting deeply involved 'in the trenches' with teams.
Glaudia is passionate about helping organisations identify how value to the customer is delivered.
Mike Burrows
Founder at Agendashift, Director at Positive Incline Ltd
Agendashift founder Mike Burrows is the author of Kanban from the Inside (2014) and Agendashift: Outcome-oriented change and continuous transformation (2018); his third book Right to Left: the digital leader's guide to Lean and Agile is due in 2019.
Dimitris Andreadis
Director Of Engineering at Red Hat
Dimitris has 20 years of experience in IT and he is currently Director Of Engineering at Red Hat. He served as the JBoss AS project lead for several years and he has been a JBoss addict and contributor from the early start-up days. He worked previously at Intracom and Motorola in the areas of NMS/OSS, designing reusable frameworks and distributed systems.
Emma Sephton
Account Manager at ProdPad
Emma Sephton is Account Manager at ProdPad and loves talking with different organisations about their approach to Product Management. As a Project Manager turned Product Manager, she understands where the two disciplines can be complementary to each other and where they work best separate. Emma is also Founder and Co-organiser of ProductTank Oxford, a meetup group for all things product.
David Bogaerts
Agile & Lean coach at ING
David Bogaerts has been an Agile & Lean coach within ING since 2007. When ING started with the Agile & IT transformation 9 years ago, David was asked to join in.
This transformation started in 2010 with the introduction of agile/scrum, after which Continuous Delivery was introduced in 2012, DevOps in 2013 and BuzDevOps in 2016.
Conference Tickets
(VAT not included)
The venue
Events Center of Technological & Educational Institute of Piraeus
 As last year, Agile Greece Summit, will take place at an exceptional venue
The Conference center includes the auditorium with five hundred 500 seats and multi-lingual capabilities.
There are also five (5) conference rooms of about three hundred (300) seats for parallel sessions.
Click here for a detailed map.